The second EOSCpilot Stakeholders Forum 2018
The European Open Science Cloud Stakeholders Forum will be held in Vienna, Austria from 21-22 November 2018.

The event will have a crucial role in the implementation of the EOSC work plan. Building on the challenges faced and the outcomes of the fifteen Science Demonstrators within EOSCpilot, the Stakeholders Forum is a way of further building on the results around the EOSC Governance Model and Architecture and the Rules of Participation.
Find out more
|
Register
|
Venue & Accomodation
---
Interoperability: interfaces, access, and FAIR sharing

The EOSC faces as well technical, social and economic challenges on interoperability. These have to be overcome in order to provide an efficient EOSC architecture. Some solutions are in place in some domains, but these have to be expanded to the cross-disciplinary and/or international level.

Continue reading
---
Users meet the service providers: a discussion on needs and opportunities to define the EOSC service roadmap
This workshop gives the opportunity to prospective consumers and providers - from both the public and commercial sectors - to discuss needs and opportunities that should drive the definition of the EOSC service portfolio roadmap: What prospective needs and priorities do scientific communities have as consumers of the EOSC?
Continue reading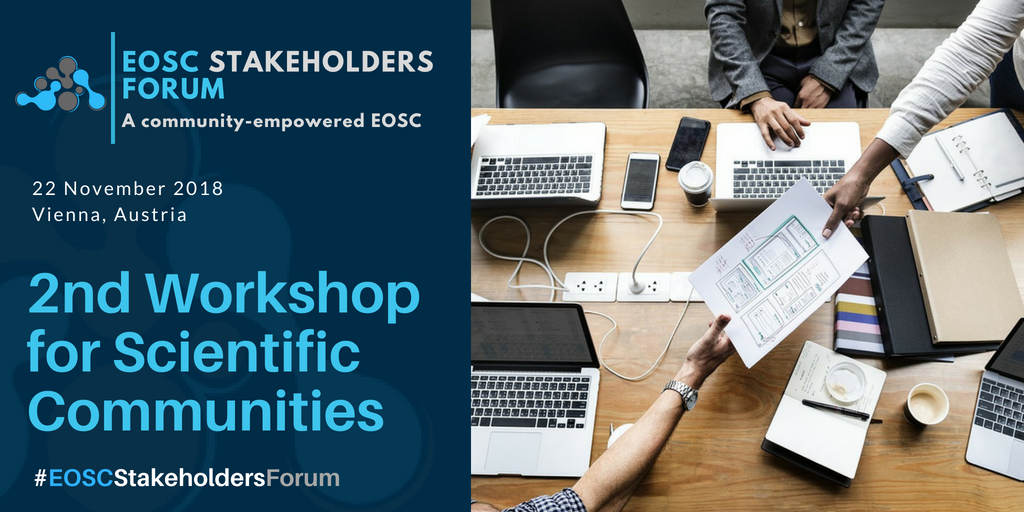 ---
How to Implement the FAIR Data Principles?

The FAIR (Findable, Accessible, Interoperable, Reusable) data principles are key to the construction of the European Open Science Cloud (EOSC), a virtual environment for open and seamless services for storage, management, analysis and re-use of research data. They will provide the basics for the rules of participation within EOSC.

Continue reading
---